Additional Turn Signal System Details
Black painted or Natural Brushed Aluminum column switch, or under dash toggle switch options.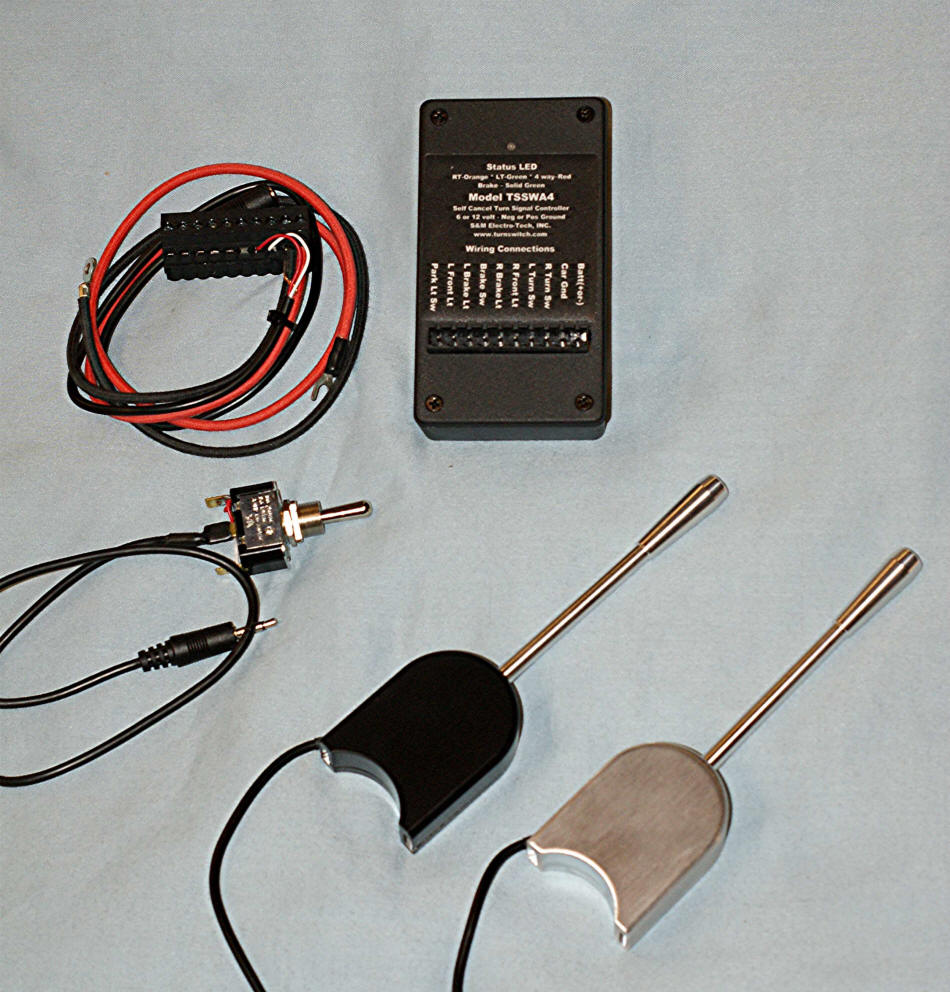 We also offer a bead-blasted housing suitable for painting to match your column color. (not shown)
For typical installation information click here.

Wiring Kits
We offer a cotton covered wiring kit for installation in cars that have not been wired for turn signals. These kits include enough wire to reach from the car column /controller location to each corner of the car, to the brake switch and to the park light or fog light switch. Each wire is a different color for easy identification. High quality crimp style butt end, male and female bullet connectors with weather sealing heat shrink included.