Updated 11/2022
Electro-Tech is proud to announce our new website where you can browse, shop and purchase our products directly.
Please visit us at our new site: www.smelectrotech.com
--------------------------------------------------------------------------------------------------------------------------------------------------------------------
Updated 12/2020
All New Design Classic Car Turn Signal System.
Now with automatic turn sensing cancel mode in addition to time out mode.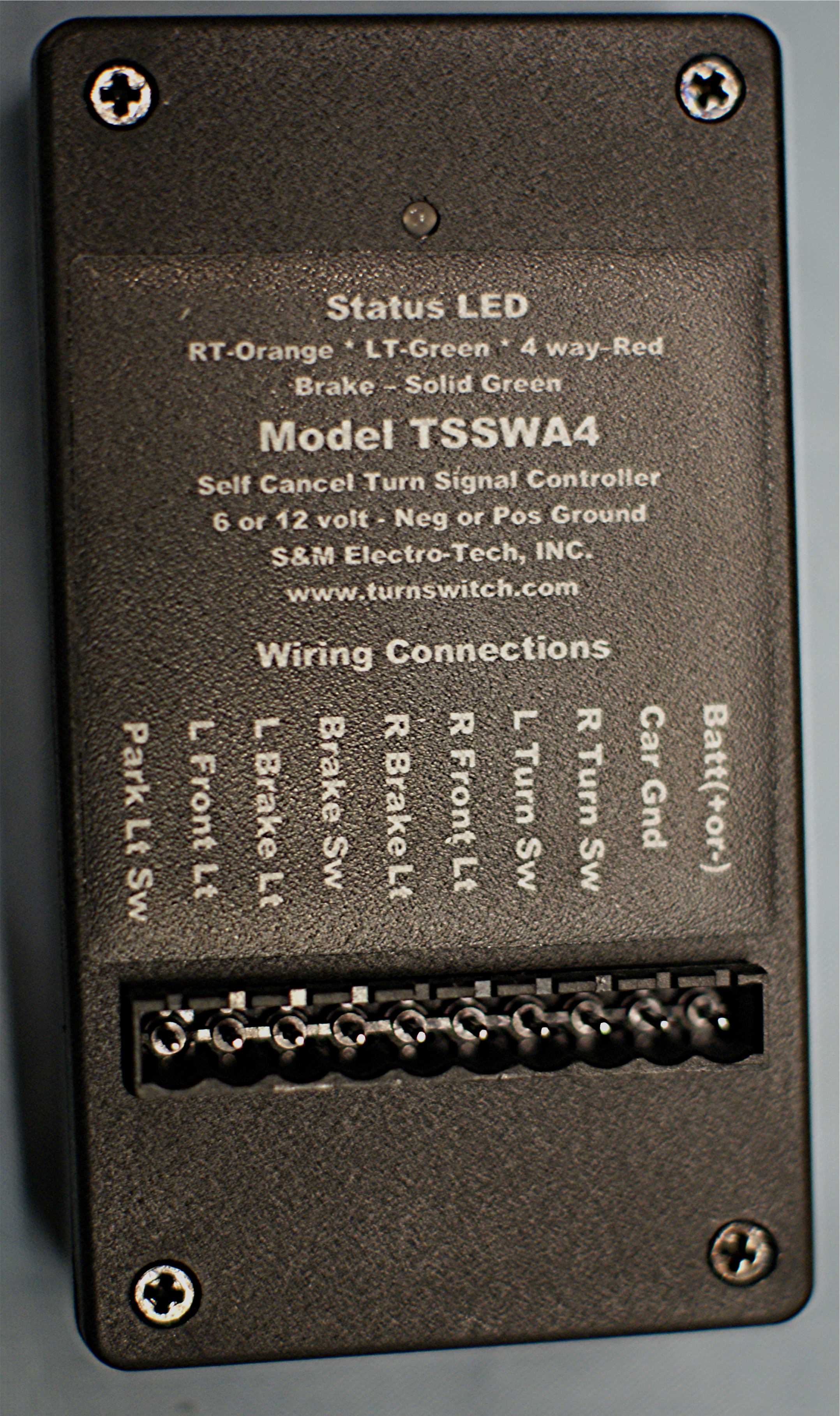 New Smaller Housing - Internal fusing of turn, brake, park light circuits.
User selectable audible beep on turn - Improved noise rejection.
All user functions (beep, 4 way, timeout,auto calibration) selectable from turn signal switch.
Single 3 color status LED
Four user selectable cancel modes.
1. 15 second timeout
2. 30 second timeout
3. 45 second timeout
4. Automatic turn sensing
See Turnsignal section for Details & Pricing

AM/FM Stereo Conversion System from Aurora Design
New Tone Control additions include Bass/Mid Range/Treble/Loudness Contour/Sub Woofer adjust for level and crossover Frequency
Voice Announce of Virtual Functions instead of beeps
Voice Announce of Radio Frequency
Station Scan on Manual Tune Radios
(like Wonderbar or T&C radios)
HD Radio option now available
1965 Cadillac Wonderbar radio with Bluetooth, USB, and Aux input.

Now has seek and scan channel search functions. English voice response to the various functions including station frequency, balance, fade, loudness.
1. 1 to 4 channel amplifier operation with up to 45 watts per channel - 180 watts total power. User selectable Loudness Contour On/Off.
2. Conversion radio checks for number of speakers connected at turn on and automatically selects mono/stereo switching based on number of speakers connected. Speaker wiring error detection and report on turn on.
3. Station frequency announce by triple twist of volume control.
4. HD Radio option module available.
5. Now the existing tone control can also serve as left/right balance control and front/rear fader control for four channel operation. No longer necessary to add additional controls to the back or bottom of the radio. Can also use original tone switch to change volume control to a full function tone/balance/fade control.
6. On some radios, the original factory front/rear fader control can be wired as a left/right or front/rear balance control.
7. Stereo auxiliary input added to your conversion radio for portable CD, portable cassette, your old under dash Delco 8-track player, MP3 player, XM radio, Apple iPod/i-Phone/i-Pad through headphone jack, etc.
8. USB Port option allows your music library to be copied to a USB flash drive and played through the radio.
9. Bluetooth option allows wireless hands free cell phone and music streaming from your Smart phone. Also supports voice commands if your phone has this feature.
See our Radio section for details and pricing.